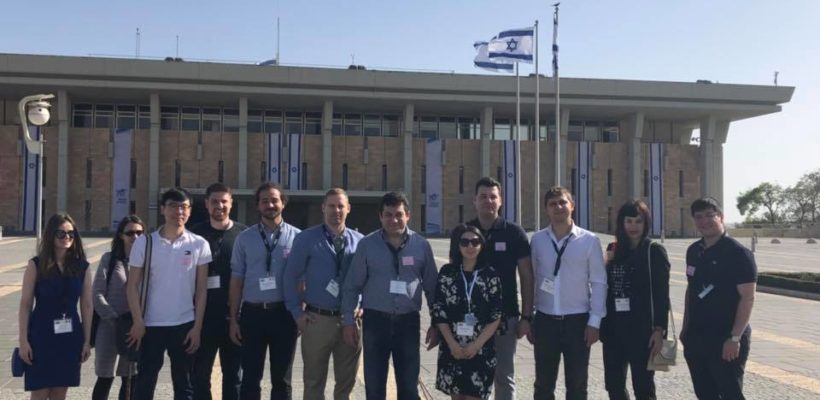 YEDI Concludes Extremely Successful Global Start-Up Mission to Israel
In March, YEDI concluded the first ever Canadian Global Start-Up Mission led by a university-linked business accelerator, and the results have exceeded the best expectations. Among many other successes, new agreements valued at $7.35 million were signed between YEDI, Canadian mission participants and Israeli ventures and organizations.
Many start-ups are looking to access global markets very early, and for several, their first entry market will not be Canada. Accessing emerging markets can be challenging due to significant differences in culture, business environment and in often language barriers. These "born global" start-ups need help overcoming these common differences to doing business abroad, as well as accessing business networks.
In partnership with Canadian and Israeli institutions, 10 Canadian ventures spent a full month experiencing and learning from Israel's unique start-up ecosystem. Selected entrepreneurs participated in an intensive global entrepreneurship development program led by business leaders and start-up founders. Throughout the program, entrepreneurs visited global companies and unique start-ups, and met with top leaders of Israel's start-up ecosystem and government officials responsible for the growth and development of SMEs.
Highlights:
$7,350,000 in overall agreements and MOUs signed by YEDI and mission participants
$580,000 total investment secured as a result of the mission, with $50,000 distributed during the mission
Met with Government Ministers and Chairs of Parliamentary Committees responsible for growth and innovation in Israel
YEDI authorized to issue letters of support for Israel's Innovation Authority granting opportunities to Canadian-Israeli projects
Ariel University in collaboration with YEDI was invited by Israeli government to submit a funding application for up to $20 million Shekels in order to build a YEDI Business Acceleration Campus and international entrepreneurship development program in Israel.
Visited institutions and support services including: Israeli Knesset, Israel's Innovation Authority, Technion University, Ariel University, Volcany Center, Barkan Manufacturing Zone, and Haifa Port Authority.
Visited successful global start-ups: Fiverr, Foresight, Allot, StoreDot, Our Crowd and many more.
"The trip was an invaluable and eye-opening experience. It provided us with knowledge, connections and platforms from which to build international collaborative projects and business partnership opportunities that will strengthen our venture and its growth in Canada and internationally." Natalya, Founder of Cleanopy